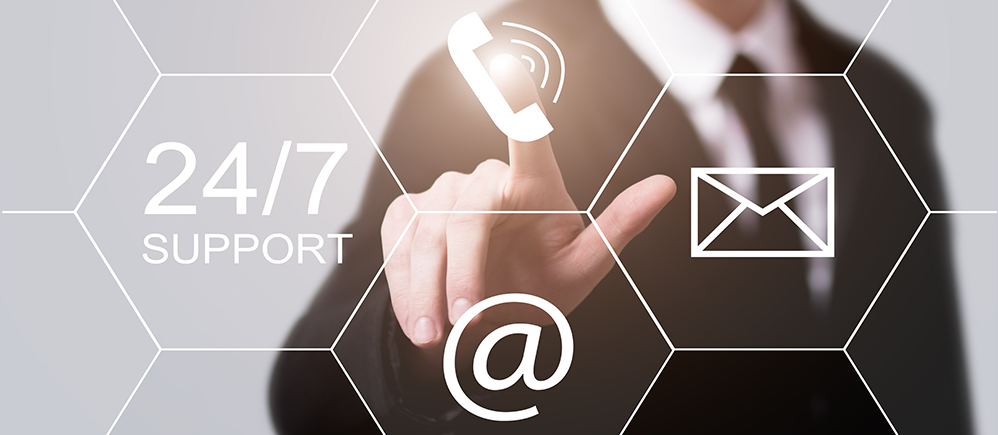 Our Customer Service Representatives are on call/email to answer any of your queries. We will be glad to assist you in any way we can to ensure that you are completely satisfied with our products & services.
                                                          Tel: ​+49 1521 3452253
                                                        [email protected]
                                                      [email protected]
At Walsburg trading we take customer support very seriously, and are happy to announce that we are now offering customer support 24 hours a day, 7 days a week! We are probably the first and only family history and trading company to provide round-the-clock support.
Our support team now includes 138 full-time employees, taking phone calls and handling support questions via email. We've spared no expense and doubled the size of the team in the past 6 months in order to scale up and provide shorter wait times for calls and tickets, as well as keep up with the huge growth of our business. We're also experimenting with an online chat service and are testing other platforms to provide you with more ways to contact us and allow us to respond faster to your questions. Our support team members speak 18 languages fluently, to ensure that most of our global members could receive assistance in their native language.
There are millions of users on Walsburg trading. Every month, more than 100,000 customers contact our customer support. About 45,000 of these queries are phone calls, which represents 100% growth since last year, and about 50,000 are ticket inquiries, which represents 15% growth since last year.
In a competitive market, it can be tempting to chase new business. However, to boost revenue and profitability in your business, your best bet is to focus on customer retention and build up customer loyalty.
Loyal customers come back time and again; they will also promote your business through word-of-mouth recommendation. By building a long-term customer base, you can reduce the costs of looking for new customers and improve your bottom line.
Good service helps turn customers into ambassadors for your business – they will buy your products and services regularly and give you valuable feedback on your performance as well as supporting you through good times and bad.
To turn a satisfied customer into a repeat buyer, you need to offer great service based on a deep understanding of your customers' needs. Price and product are important, but it is service that gives you the edge over your competitors.
1. Customer Satisfaction
Nowadays, customers want to be able to browse and purchase products and services at all times of the day. You can be confident that by providing your customers with 24/7 customer service you'll significantly increase customer satisfaction.
Most customers believe that because you're happy to take their money 24/7 through your company website, you should also be glad to answer any questions or handle any problems 24/7 too.
Although it can depend on what kind of sector or industry your business works in, customers want to know that someone is always available to resolve any minor issues they might be having with your products or services.
By providing customer service on demand you are demonstrating to your customers that you can be trusted to have your customers' back at all times. With 24/7 customer service, your customers get a seamless experience that will keep you in their mind long after the initial sale.
2. Customer Loyalty
Of course, it goes without saying that a satisfied customer is much more likely to become a loyal customer than someone who has had a bad experience. There's no doubt that by providing your customers with 24/7 customer service, they'll reward your outstanding commitment to customers with their loyalty.
After all, great customer service shows you care about your customers and not just their wallets. Market research conducted by the Customer Thermometer, when asked why customers feel connected to a brand, the top 5 reasons given were:
Caring for me
Caring about the world
Understanding me
Being like me
Being made to feel special
That's why, if you're looking to turn your customers into brand loyal customers, you have to provide customer service at their convenience, not yours.
According to a study by Forrester, 77 percent of customers highly value companies that offer an "effortless service". By providing customer service at all hours, you are well on your way to fulfilling what customers want.
3. Increasing Sales
By developing a 24/7 customer service channel, you're also opening up another channel for sales as well.
Every time you're contacted by a customer, that's an opportunity to make a sale. Of course, the primary concern of the customer is to have their immediate problem or question handled efficiently.
But what do you do after this, you can attempt to make some sales. With highly-trained professionals, it's possible to turn the conversation from the customer's problem to a conversation about how other products or services could meet the needs of the customer, or even fix the initial problem they were finding.
By being reachable at any hour, you unlock all that hidden time where the attention of the customer is already with you. This means opportunities for both constructive feedback and sales.
The trick is understanding that customer service is also another means of increasing sales.
4. Company Reputation
As written in Forbes Magazine, "a company is only as good as their customers perceive them to be". This is a truth of marketing and why 24/7 customer service is essential to developing the reputation of your company.
Customers who have experienced and been impressed by your impeccable customer service are likely to recommend you to other people.
Your customers are no longer happy to just read your FAQs and hope they find a solution to their problem. And most of the time they don't want to wait for an email response.
Instead, they want to speak to a real human being who can deal with their problem there and then. By showing you're able to meet this expectation, you will be rewarded with a reputation for taking your customers' concerns seriously and the benefits that comes with it.
By being available 24/7 for your customers, you'll gain a reputation for being professional, reliable and caring about your customers.
This is the reverse of many companies that are impossible to get in touch with after they have your money.
A positive reputation of your company will do wonders for the growth of your business, increasing your customer base and improved sales will roll in.
5. Stand Out From the Crowd
Despite the demand for customer service beyond regular hours, there are still many companies who have yet to catch on to the future of customer service. Customers are much wiser. They notice when they are getting a service that stands out from the crowd.
That's why by providing customers with 24/7 service is an excellent way to distinguish yourself from your competitors. Why would they buy from a business in your sector or industry that doesn't provide 24/7 customer service, when they can purchase from you who can?
With all hours customer service, you show that you're ahead of the curve. In the days when people regularly use instant messaging services, such as Whatsapp and Snapchat, we are increasingly conditioned to expect responses at all times of the day when we need it most.
For more click on the links below
 *Selling more to existing customers
 *Understanding your customers
 *Customer loyalty
 *Customer complaints
 *Customer service